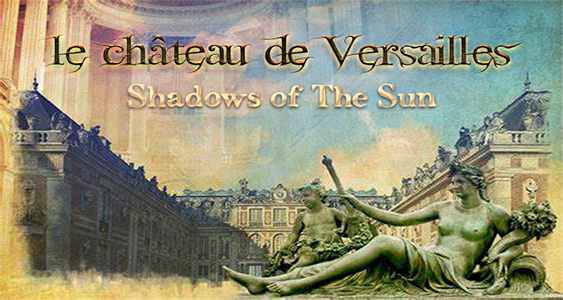 Hello all! Welcome to my newest hosting attempt where you will live the lives of the aristocracy and courtiers under Louis XIV at the Palace of Versailles, circa 1672. Be prepared for a whirlwind of extravagant parties, luxurious balls, games of chance, and a world of potential intrigue. Where etiquette reigns supreme and affairs of the flesh are spectator sports. Come for the marriage market, royal favors, and prestige, or to experience the entertainment capital of aristocratic Europe. It is a world of splendor and magnificence. From his patronage of the arts, his building projects, his personal conduct, the way he dressed, the way he ate, the way he looked, the way he walked… from the fountains in his gardens to the silver by his bed, he established a form of etiquette with the sole view of making the whole country of France entirely focused on his person and his power. Louis XIV, The Sun King will establish his reign as one of the greatest generations of cultural and industrial advancements; among them being our obsession with fashion.

This contest is meant to be super simple and straightforward. Just a little frivolous writing to wallow away these hot summer days. Everyone is welcome to join in at any point during the contest.

There are numerous resources online about Louis XIV and Versailles if you wish to know more about them but that is not necessary to participate in this contest. This contest will be based on an alternate reality as many of the people, places, and events will be fabricated and/or occur outside of the natural timeline. There are no restrictions to adhere to known history such as relationships & events, only that you adhere to the 17th-century theme and what may have been natural behaviors of that time

If you have any questions about anything, please don't hesitate... ask.

A little housekeeping first...

RULES
1 character per person
120 hours per round (5 days) | 5 rounds
Edit & Non-edit outfits
Minimum of three sentences per round topic (i.e. Round 1 had 2 topics: the grand party & the interview). No maximum
You must interact with extras to obtain in-round impressions.
Words & actions matter. Extras will provide (as reasonably possible) realistic reactions & consequences to all writer interactions.
All forum rules apply
Please indicated DONE/COMPLETE for each round

EXTRAS
1. Are here for your enjoyment and utilization. You are welcome to elaborate on your stories with or without them. If using them, please keep in mind their personalities.

2. You are able to have established connections with any of the extras in this contest but please notify/discuss with me first which/how you plan these connections.

TIMELINE
(listed in LAF forum times)
Round 1 starts Saturday, July 23rd 04:00 - Thursday, July 28th
Round 2 starts Friday, July 29th - Wednesday, August 3rd
Round 3 starts Thursday, August 4th - Thursday, August 11th (extended)
Round 4 starts Friday, August 12th - Wednesday, August 17th (updated)
Round 5 starts Wednesday, August 17th  -  Monday, August 22nd (updated)
Finale Tuesday, August 23rd (updated)

SPECIAL NOTES
Throughout the contest, there are many places where you might have interactions (at your discretion) with extras. All of them can be anywhere you would like them to be, however, some prefer certain places more than others (more noted in extra's bios).   
These include (but are not limited to…)   
    Salons: gambling
    Gardens: walks/carriage rides
    Menagerie: zoo/walks
    Stables: riding
    Dining halls: meals
    Great Canal: gondola rides
    Opera Hall: performances

Without further ado, I present to you Le château de Versailles: Shadows of The Sun.
Last edited by BambiFoxx (13/08/2022 at 22:01)
---