Name: Lady Dilara Grey, Marchioness of Dorset
Age: 22, October 18th
Fc: Melisa Pamuk
Household: Elizabeth's liaison for the Turkish delegacy
Interests: Edward, Sophia, Selim

Bowling; Sophia
Billiards; Charles
Participates in pall-mall as well.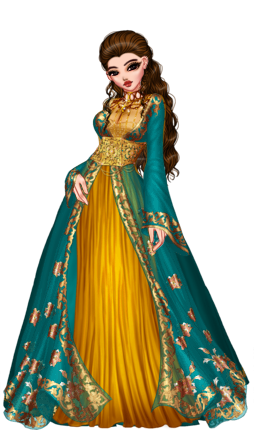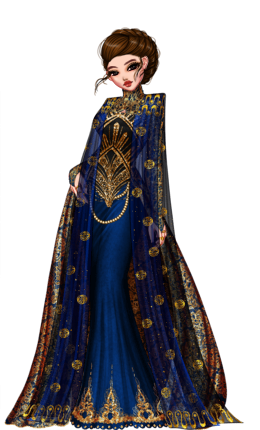 one

"It's odd is it not?" Charles' feet are on the table leverage to wiggle the creaking chair on two legs back and forth.

"Lord Compton restrain yourself or you'll get hurt," from across the room the two men grinned at her words, - "and feet down," she pulls a stitch through the needlework.

"You should relax Lady Dilara or you'll strain yourself," Charles chuckled, planting his feet on the stone floor exchanging a side glance with the woman.

"Continue—" Edward calls a head sticking up from the safety of his four post bed tucked in by the maids all bandaged up.

"Elizabeth completes the trifecta for Ferdinand," he pointed out and leaned back in his chair watching her complete several raised stem stitches swiftly, - "other women look elegant you look keep stabbing," he jests with a smirk reaching for a silver coin on the table.

"Spontaneous thought. No surprise if someone tried to kill my sister, we love her dearly but— it's an acquired taste."

"Hope Ferdinand enjoys crushed balls," Charles mumbled, busy inspecting the weight of the coin and Edward threw a boisterous laugh followed by a short wince.

"Saw droplets of your blood in the hallway," which has the king perk up again from his bed.

"Yes. I was very brave," he called with his chin up.

"Surely the maids already praised you," Charles teased, rolling the coin over his knuckles.

"While tucking him into bed—" Lady Grey mused, corners of her mouth twitching.

"Words stolen out of my mouth," he looks up when flipping the coin into the air.

"Not fond of this friendship the two of you are leaning into," Edward retorted, falling back into his pillows just when Dilara finished her stitching.

"Ahh— so I have much to attend to," Charles grabs the coin mid air bouncing up from his chair with a flickering gaze.

"Leaving already?" Edward inquires sprawled on his bed.

"Yes," he looks down at her, - "I believe it best so."

"It's a rainy morning," Dilara walks over to the window and pulls the curtains apart, on the other side the door slams with Charles' departure.

"Ahh—" Edward chuckles lightly and turns his head watching her movements.

"Woozy from all blood loss, your majesty?"

"Highly, would you know of any remedies?" A smirk lodged on his cheeks shifting to make himself comfortable among the mountain of pillows.

"I might," she nods, unable to contain a smile. Dilara perched herself on the side of the bed in silence aware of his gaze.

"Turbulent morning I've gathered."

"Rumors say our king was sliced like ham," she raises her gaze into his, fingers tucking at a piece of the duvet.

"They most certainly do not!" Edward chuckled, eyeing her fingers when they walked up the duvet.

"God as my witness," Lady Grey nearly whispers softly, touching his fingertips.

"Blasphemous," he smiles. Lifting his hand gingerly she kissed the palm softly.
two

"During my time alive I've noticed women more often suffer from insomnia," it was the icy eyes and russet brows signalment look with movements like a puppeteer. - "My mother would often be found in the library when she could not sleep."

"And what of you Lord Seymour," legs crossed, fingers against the temple of the forehead and a shawl wrapped around her shoulders, Lady Grey kept her eyes inside of the book.

"Just philosophical reasons keeping me up," he stood with hands behind his back by the shelf, - "may I join you?"

"Should I deny your request?"

"No," Richard smiled quickly, - "I get the impression you do not like me very much."

"Huh," she tipped a gaze over the book, - "such a strange impression when we know nothing of each other. Preconceived notion from your side."

"Honestly speaking to you is like a cold shower," Richard took a seat laughing in jest at his own words.

"Refreshing?"
"You do have humor?"

"You are clearly inclined to interpret however you'd like Lord Seymour," she turns a page and lowers her free hand into her lap, - "and honestly" she peaked, - "you come with pre determined animosity."

"How is the king?" The man asks, leaning back in the chair with legs crossed.

"Healing and resting I would assume."

"Isn't it peculiar that we are half-siblings?" His laughter was boisterous and cruel.

"No. I find it strange you do not want to get to know them," Dilara looks up from her book dead in the eye of Richard, - "so you are here with her royal highness the infanta and restore the former glory of England before the reformation? Perhaps marry a good catholic? I heard Russians are catholics which would lend a supporting hand."

"Now that would be something," an icy serpentine gaze mottled with bitterness, - "I'm delighted how highly you must view me."

"Would it not be a cocktail by your mother's design?" Lady Grey asks, hands collected in her lap. Richard's lips quirk into a grin.

"Well you aren't cold just grey," Richard chuckled at his own words, - "thank you for the chat Lady Grey, it was enlightening and strangely brisk."
three

"Lovely pin you've got," hands clasped behind his back. Dilara catches herself wondering if maybe it was all in her head stifling steps bringing her forward.

"Thank you, your majesty."

"You are quite welcome," a jovial smile graces his lips, even if it was a fictive imagination a smile crept up on her lips.

"It's good to see, your majesty on his feet again," Lady Grey extended the normal pleasantries one would expect.

"Yes, being a king doesn't brook for being cooped up in bed," it did she thought, he had according to rumors seen more beds than one who makes them would in his entire life.

"Certainly does not," she swallowed down any other words she wanted to say. They walked a few paces in silence along the moat surrounding greenery, - "it's a gorgeous day, good weather for the princess to make her trip."

"Indeed," Edward nods and stops with her by the lilac syringa bush, - "won't bring up her mood. She's rather crossed with me," he rubs the back of his neck watching as she picks off a flower.

"Had not noticed," Dilara mused.
"Sarcasm," the king grins.
"Observant," she throws a side glance and picks another flower.

"Lady Grey, it's the royal garden, not a forest."

"Apologies, your majesty—" with a handful she turns, - "should we continue the walk?"

"England needs allies, it would be foolish not to bind our union together when offered," Edward keeps a calm, even pace with her.

"Certainly, it's expected for the royalty to keep our country strong and safe."
"You agree with my decision?"

"Whatever opinion I have is invalid and would be flawed."

"Yet I am asking for it," Edward meets her gaze.
"I do not disagree with you, your grace."
"No? I imagined you would oppose."

"Due to my own experience?" She crinkles her brows and they make another stop on the green lawn, stolen syringa dangling from her hand

"I was under the impression you disliked arranged marriages," a gesturing hand follows his speaking pattern.

"If it was that simple arranged marriages would not be very wide spread."

"No, no it would not," Edward agreed with a small smile and slumps down in the grass where the incline starts.

"The princess can hold her own and it's not comparable to my own experience. Mine was still a choice," she explains as Edward pats the grass.

"Sit," warm grass greets her and from this angel the sunrays sparkled on top of the water, - "a decision but you married for money, right?"

"Yes. I wasn't going to let an opportunity to secure my future slip. I might never have gotten another one," basking in the sun Edward leans back pressing his hands into the grass and soaking up the sun like a lizard.

"Almost the same."

"Not quite, your majesty. I was sixteen and shapeless and he was fifty, there were other reasons involved," Dilara picks the petals off a flower while speaking. - "They might come to enjoy each others company, it's not unheard of," she feels his gaze on her but focuses on her flower.

"They might. Did you?"

"Ahh well—" she smiles and looks up at the man.

"Waste of a flower, Lady Grey," he looks at the stem of the syringa which was all that was left.

"Lord Grey was mostly pleasant, most people remember him fondly but everyone has their aversions."
four

Rumors were a tide on the ocean-floor, a wave of whispers crashed and silence laid like a blanket afterwards.

"Lord Compton—"

"Lady Grey," momentarily he breaks away from the game handing over his undivided attention, - "change your mind? Taverns are not just for promiscuous women?"

"Certainly not. Word still stands, otherwise it would have been lovely."

"Lovely choice of words," Charles wears a wide wolfish grin, - "was there a question or just longing for my attention?"

"Little of both," Selim chuckles opposite side of Charles, a backgammon board set up inbetween and the boys hunched over every time it was their turn. Melek had walked already mumbling about ants crawling up her legs. - "It's weird, is it not?"

"The assailant? Yes," Charles nods, crashing the dice onto the board with full force, - "hah— and—" he trailed off with his focus on the game.

"Hired?" Selim inquired, arms and legs crossed and leaned back in his chair studying his opponent.

"Most likely," Charles nodded, pushing his dark hair out of his face when ending his turn, - "which one was the target?" He turns and wags an eyebrow.

"Elizabeth doesn't make much sense. Unless the engagement had been set before the rest of us finding out," Selim adds, playing with the dice in his hand before making a move.

"Why?"

"Well a union with Bavaria, connected through blood with Sweden and imagine an alliance with France, how would their position be drawn on a map?" The prince casts a glance to which she nods silently and continues knitting her blanket.

"Or just a message," Charles shrugs his shoulders tilting himself over the back of the chair grinning at Dilara. - "Frightened for the king?"

"There's a plethora of his own bastards to take his place I've heard."
five

Dilara filters a sunray between her fingertips, they've picked up and moved house to Whitehall allocated by the river themsen smacked in London. The courtyard and garden are fortified by towering walls squaring them off like cattle. A coral red dress fluttering behind Sophia's perky steps, her fingers clutching orange a bright orange hibiscus. - "Lovely is it not?" Sophia asks.

"Yes. Our late king had a knack for architecture and handing out grievances," a pathway of crème and brown cutout stones lead visitors around the grand garden.

"Abhorrent what a busy man he must have been," the girl snicker and linked their arms together in an amble walk. A song bird flees the magenta rose bush, their skirts swishing around pale winter ankles. - "Are you traveling after your duties at court are finished? If so you should visit France with me," Sophia offers placing a hand on top of Dilara's.

"I have not made plans yet and I do not have duties in France."

"For fun silly," she chuckles lightly, - "you should bring the king," Sophia nudges and studies Lady Grey's reaction.

"I shall ask," Lady Grey jests subtly and if one didn't know better they would not have seen the micro expression flash across her face.

"Our king favors you— listens to you from what I've heard," they sway from tile to tile in a comfortable lullaby.

"We favor a mutually friendly exchange of advice. Yes," Dilara nods and tucks a stray strand behind her ear, - "but the king tends to keep good relationships with everyone in his sister's household and everyone knows he has a wandering eye for women."

"I did not mean to offend."

"You did not Lady Sophia," she reassures and pats the girl's hand, their pace coming to a halt, - "I'm a widow hardly a match for his majesty which might be why he seems more at ease speaking to me."

"We're the same age Lady Dilara," Sophia burst into a candid laughter, - "no one would think of you as a widow."

"Thank you, that's kind of you. I feel younger in your company," she smiles and pulls them along the path again, - "I hear congratulations are in order for you."

"The wealth is nice," Sophia drums on her fingers on their arms, - "thought I do wish to enjoy freedom at court for one perhaps two more seasons."

"You should," the woman nods in agreement, - "with your position there's no rush and yes money is favorable. Selim—" she pauses briefly with a smile, - "I believe has plans on continuing with a visit to the French court."

"Might be—" Sophia smiles down at the ground, - "the two of you are close it seems?"

"Childhood friends," Dilara nods.
six

One word summed up making an appearance at court— frivolous. The paintbrush dances between slender fingers, a golden chalice lifted to mauve stained lips. - "Entrenched in vices till the extent where one does not know where it ends and the begin," full of laughter Cecilia smears brown color in her pale green dress.

"I've certainly heard of their vices, who could have guessed them to be so scandalous," Sophia pursed her lips in an impish grin.

"You do," Elizabeth shoots the girl a glance, - "court is a scandalous marvel and you love it."

"Yes, how can I argue with something so true?" Fluttering eyes and shrugging shoulders Sophia jests. Their shadows distorted from flickering candle light and the air heavy.

"Gorgeous detailing," Elizabeth stands behind Sophia with a hand on her shoulder and they exchange a smile between each other, - "the veins are splendid. Up close and personal." Their chuckles are dampened by the overgrowth of wild flowers taking over the greenhouse, a shattered window giving them freedom to leap out.

"How is your detailing Lady Grey," a smile plays on Cecilia's lips, she lifts her cup in a friendly gesture.

"Far less knowledgeable than yours I imagine."

"Well I believe you will get more experience under your belt soon," Cecilia retorts playfully.

"Ohh my—" Elizabeth has her hands collected in front of her, - "how unassuming," three fingers are placed over her mouth as if to hinder a laughter, - "what are we going to do with you?"

"Would you like to explain your symbolism," they had gathered behind her shoulder now and Cecilia hung on her shoulder, voice vibrating in her ear.

"Angel trumpet?" Sophia asks, recognizing the shape of the flower.

"Applied my knowledge of stitching flowers in needlework," Dilara crosses her legs on the stool and takes another sip, studying her own work.

"They are known to cause hallucinations and even death," Sophia explains gesturing towards the flower where another limb should have been allocated.

"Genius or madness I am unsure," Elizabeth tilts her head.

"Sizing is impressively accurate." She looks around, places the paintbrush on hold and drinks her wine while the women laugh at a joke Cecilia makes, and she does as well. Dilara dilutes her smile into the chalice wondering when happiness had become a part of her life again.
seven

A young rider fumbles with his lance nearly dropping it thrice in a row, a frightened young thing not hardened by the world yet, - "poor thing," Sophia chuckle is drowned by clapping the boy flies through the air the moment they begun.

"Why compete?" Melek rolls her eyes and tosses a sunflower seed into her mouth, it crackles between her teeth, - "give us some action."

"A right of passage," Lady Grey suggests, clapping lightly when the new contestants enter the field.

"What laying on the ground wheezing for air, pathetic."

"Bets on who wins?" Sophia leans forward scanning the crowd.

"Erik—" Melek doesn't miss a beat.
"Should we do some stakes?"

"Like what?" Melek is seated a row in front, close enough for blood spatter and see teeth flying most likely.

"I don't know— the symbolic shilling amount and all the glory?" Sophia shrugs her shoulders and snatches a seed from the girl.

"Fair is fair. What about you?"

"Richard heard he's an excellent jouster from sources," she nodded her head while speaking and they both turned towards Lady Grey.

"Selim," she replied calmly, feeling the vibrations in the wooden planks when another couple entered and the crowd went wild.

"Among everyone?" Melek crinkles her eyebrows.
"Yes."
"He won't win. Skilled but mostly strategic," she explains.

"Is it not scandalous choosing Richard?" Lady Grey inquires.

"Is it?" Sophia purses her lips, - "if he wins I'd argue not." Polished armpit arrives on horseback pushing the shield off their face and it's uncertain who beams the strongest, the king or the sun.

"Lady Grey allow me the honor of your token," radiating confidence he harkens awaiting her answer without even posing a question. Sounds are drowned out as if they were kids' duvet drawn overhead and curled up, Edward wears a confident smile as if he was without fault or flaws and this could not backfire. Silently Dilara rises tucking at the ribbon freeing her hair, wanting to believe.

"Could I deny your majesty?" Leaned over the railing a pretty bow takes form between her fingers.

"You can not—" he has a broad crow feet smile by the eyes, Edward loosened the reins and falling back towards the yard a palpable tension lifts from her chest. And she doesn't think so either.
eight

"Are you sore?"

"Yes, thought it is manageable," the morning sun started rising along with the two taking the horses out. - "An acquired taste I will never reach," trotting along the river a wind rattling their bones.

"We are in agreement," Lady Grey nods, keeping one hand on the reins and another close for body heat.

"The king asked for your token—" Selim glances over.

"So he did."
"And what if the king were to ask for your hand?"
"I'd give it—" Dilara turns to meet his gaze.
"Just so?"

"Yes," tree crowns bow above their head creating a thick arch of greeny, - "thought I am not a delusional girl thinking he will."

"Would you want him to?" Selim prods further.

"I could not be certain," cheeks rosy from the brisk wind, she changes hands on the reins.

"Are you comfortable rerouting your life again for a man?" Picking up the pace the horses snort and whinny twice before setting off down the path, green flashes all around she tugs on the reins at the end of the tunnel and awaits Selim.

"Honestly?" Upon arrival she questions as they pivot their horses.

"Fully."

"Both frightens me. Becoming a wife again and losing myself further into consuming duties. But that's what I find purpose in and staying just a widow what purpose will I find in life?" Her heart was tight and unyielding towards any path.

"Would it make a difference if the rumors were true and he was not king?" Glistening dew drops drip down around them as the day begins to form.

"I imagine he would not have a head left?" Awaiting an answer she studies his reaction.

"Perhaps, not out the realm of possibility," he agrees, - "do you believe they are true? I've yet to inquire myself about the matter."

"I could not say, Lord Seymour seems to exist in a fever dream. Imagine dreaming of war all your life must make the heart grow bitter—"
nine

Perky steps and linked arms Sophia zigzagged the pair of them through the crowd, a stop now and again for mingling or if her sixth sense told her a ripe rumor was there for the picking. - "Lady Sophia—" a male voice calls out, - "a breath of fresh air." She spins them around still tightly linked together and staking her hands on Dilara's arm.

"Lord Richard," Sophia beams back where Richard stands together with the prince of Bavaria, - "and your highness, pleasure seeing the two of you again." She adjusts her eyes to the sun with a hand above her eyebrows and curtsies together with Dilara.

"Lady Grey," Richard nods towards her, - "an unexpected combination, and yet it would seem like a hand in a glove," a cordial smile.

"Have the two of you made acquaintances?" Sophia asked, seemingly excited.

"Briefly."

"We do not know each other yet wasn't that the takeaway?" Lord Richard asks with a hand on his hip where a sword would normally hang as if searching for courage.

"So it would seem," Lady Grey agreed. A brisk spring wind coated the air in lavender.

"Lord Richard is the most amusing company," with a hand gesture the girl compliments before biting her lip, - "I'm certain there's common ground for the two of you."

"Yes, certainly. Congratulations on your win for the jousting," Lady Grey adds, - "the two of you grew up together did you not?"

"Partially correct, I'm ten years senior and he was just a babe while I was in my teens," Prince Ferdinand replies sharply after observing their conversation, his impressive stature shadowing the sun.

"Of course," Dilara nods.

"Fairly certain Lady Grey isn't interested in this conversation."

"If you felt slighted I should apologize compared to Lady Sophia. I'm inept at steering a conversation and I do not speak with much diplomacy."

"Thank you," Richard gives a earnest cordial smile, - "it gladdens me to hear."

"Are you participating in bowling?" Sophia interjects with her question.

"No, I might ruin the entire playing field I believe," Ferdinand has a booming bordering cold laughter, - "we'll drink some ale and wine while the ladies now enjoy themselves."

"We do wish you the best of luck ladies," Richard flashes a smile. Lady Grey believes he's more like a child poking and prodding to see a reaction, study what happens.
ten

"Sophia won bowling,"Lady Grey stands with a stick in her hand. Charles looks over his shoulder and is without a doubt laughing at her.

"Stop it," he prompts her with a grin.
"I've done nothing," a deadpan expression.

"Well you look stupid," he shrugs his shoulders and if she would have been a few years younger his head would have been whacked.

"What do I do?"
"Stop acting lost and you'll get it."
"Lord Compton."
"Hold it like you hold a cigar."
"Lord Compton—" she calls again and he turns.

"Just say it," he leans on a wiggling billiard stick with a wide grin on his face.

"Please— even if it was your suggestion."

"I did not imagine you would be this bad at it, just imagine threading a needle," Charles walks over picking up a cube of chalk from his pocket.

"Compared to a needle this is giant," the stick is snatched from her hands.

"Just aim— go hard and don't mess it up," Charles prepares the cue stick.

"Yes. Now we will certainly win," Lady Grey nods.
"A loss would be on you, Lady Grey."

"Still have bruised buttocks?" She snatched the stick out of his hands.

"No, just my ego," Charles sighs.
eleven

"Dance with me Lady Grey," Edward's face was split in a grin, bouncy curls and restless feet when he sprawled his palm out towards her. Fingertips wagging mischievously before she had even accepted, - "if I recall I am owed."

"In what way, your majesty?" Dilara sips her unfinished wine, the king was a stark contrast against his sister's sullen expression.

"I have not had the chance to have one yet."

"No this is true," fingers tap against the chalice, but she steps forward and he grabs the wine out of her hand pushing it onto a server.

"Don't be elusive," fingers around her wrist, - "your pulse already tells me everything," Edward spins her around.

"Is that so?" She faces the king keeping a straight face.

"It is," there's a lightning of yellow around his iris and his hand is warm in her palm.

"You already have me— for the barge ride."

"I wanted you now as well," Edward smiles tucking her closers

"You do."

The evening spills over into the night an unbreakable chain of celebrations. Lanterns hung on the barges when they stepped on board Edward lending a helping hand when stepping off the grass. She found herself wondering in Selim's words what would happen if Edward was not king. How they would solve it. He would be eternally unhappy somewhere in a cabin in the woods and she thinks Selim would sway his father to hide them, Lady Grey clings to that belief and leaves the thoughts. Because there was that unsettling sense that Ferdinand was just one step close to the throne and Edward was just a pawn in the path.

"It's gorgeous," she twiddles with the broach a smile plays on her lips, - "my vanity shouldn't be encouraged," the king sits next to her leaning against the railing and studying her reaction.

"See it as a token—"
"Of what?" Dilara looks up with furrowed eyebrows.

"I won't—" the king takes a deep breath. - "I'll refrain from visiting certain establishments and put behaviors of the sort aside," the boat sways and if he wouldn't have looked so serious she would have taken it to be a joke.

"You'll stop discarding women like soiled tissue paper?"

"Yes," he chuckles and leans forward, - "may I?" Carefully he tugs on the fabric of her shawl, - "which goes both ways," he lifts his gaze and leans away again.

"I question from time to time how wise we are being," Dilara looks down at the broach.

"We are not and I do as well," the king agreed, - "let the illusion break with the morning we can be enamored for one night."
Done
Last edited by Mimira (22/01/2023 at 16:59)